Did you know?
more...

Read what they have to say...
more...

Is your business
prepared for this?
The goal of Elite Imaging Services, Inc. is to provide your business with a complete solution to all of your document storage and retrieval needs. We work harder than the competition to meet your individual business needs, in the timeframe you require, and at the best possible price. We realize that a satisfied customer is our best marketing tool. Please enjoy the site, request a free quote, or contact us at 850.271.4100 to obtain more information about our service.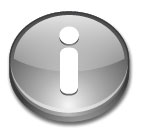 How does scanning a document work?
To begin the process, your documents are prepared for insertion into the high-speed scanner. This includes removing all staples, paperclips, sticky notes, taping torn pages or anything that could prevent a clean pass through the scanner. The documents are run through the scanner utilizing software to create a digital image of the paper. The electronic images are indexed according to your individual requirements for future retrieval. Next, the images are reviewed as part of a quality control process to ensure they are as good, if not better, than the original paper document. The quality control analyst also checks the index for accuracy at this time. Finally, the images are stored in a document storage system of your choice.